I am a Northwest Indiana Photographer specializing in Classic & Timeless Wedding and Portrait Photography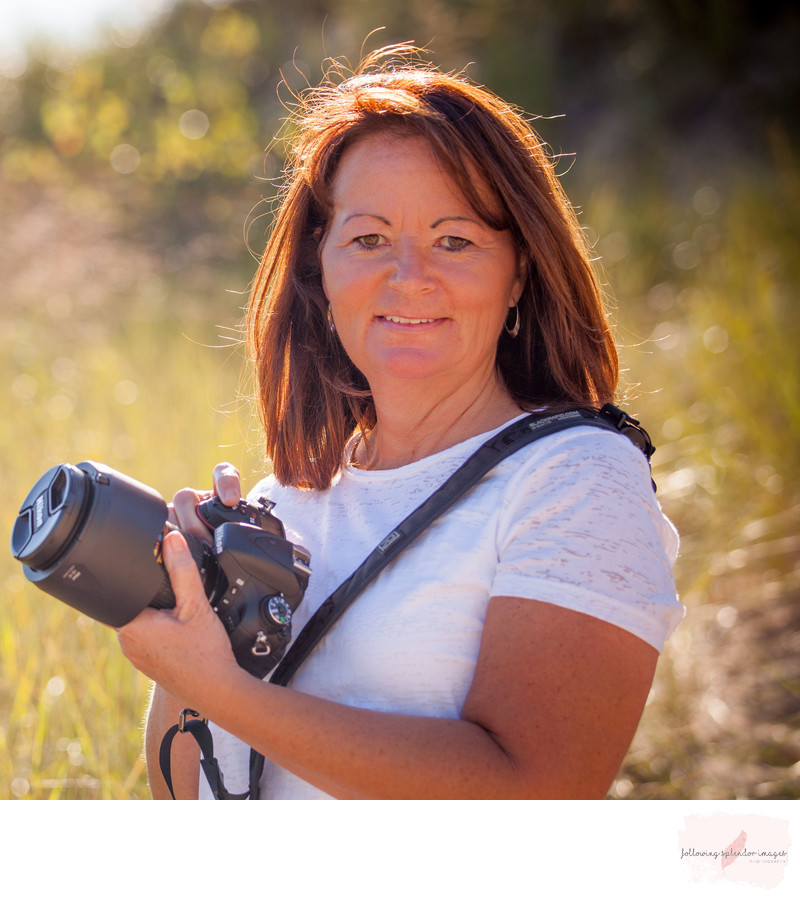 Photographer Vonda Murdock
Photography has fast become a part of me. I started with a desire to capture memories of my life and then when I had a family, of our lives. Then I got a really nice camera. It was a need for me. The small film camera from my youth to a digital camera opened doors wide open. I was taking amazing landscape and nature photos as well as my children playing sports and just growing up. A friend asked me to be her Wedding Photographer. On that day, I realized I had found my passion. It fulfilled the desire in me to create a story. A three-act play that ends with two people starting a new life together and riding off into the sunset. I threw myself into education and went to workshop after workshop and going to national conferences just to improve my skills and to set my photography apart and make it unique and timeless.
Time marches on and I found myself with 6 children and balancing my love of art and theater and it all melded into the world of photography. I've lived in Michigan and Arkansas, Florida, and Indiana. Each state that I've lived in and each wedding that I have photographed has taught me life lessons. I have had the opportunity to meet the most amazing people and become a part of the lives of so many sincerely extraordinary people. They have shaped who I am and made me into the photographer I am today.
When I look back at my life choices, I am humbled and honored that so many people have trusted me to share in their joy and that I could contribute something to their day that is real and lasting. If you choose me as your Wedding Photographer, I promise to deliver images that are amazing and will live in your family for untold generations.
Personal Life
The continued growth and success of my business are what keep me focused on bringing the best experiences to my clients. My personal life helps me to give my very best at all times. I have the most amazing assistant that supports me both as my husband and as my assistant at all weddings and photography sessions. He carries all my equipment, holds lights, keeps me hydrated with Diet Coke, and feeds me wedding cake. He is my biggest cheerleader and I couldn't do life without him. Last but not least, he is the hardest worker I know. I know that I work extremely hard, especially when it comes to my business, but he runs circles around me!
Other things I love are my Church, Sign Language, and my family, which now includes 5 grandchildren! I love good books and usually have 4-6 going at one time. I love Diet Coke. I love old movies and at Christmas time, the Hallmark Channel. I love the Theater and if it's good, I'll go to each and every one in town. I love our Labradoodle, Remy, and know that he will fill that void with all of the children out of the house. I love living in Northwest Indiana. I love the beach and am so thankful for the Indiana shoreline and beautiful sunsets that take your breath away. I love the vast cornfields and prairie and I have even grown to love all of the trains! I feel so blessed to live this life and share my love for capturing timeless moments of your life with you.